DANKEST WINGS  IN TOWN!
CLICK HERE FOR DELIVERY.  ALWAYS CALL STORE TO PLACE A PICKUP ORDER.
Welcome to Wing Slingers!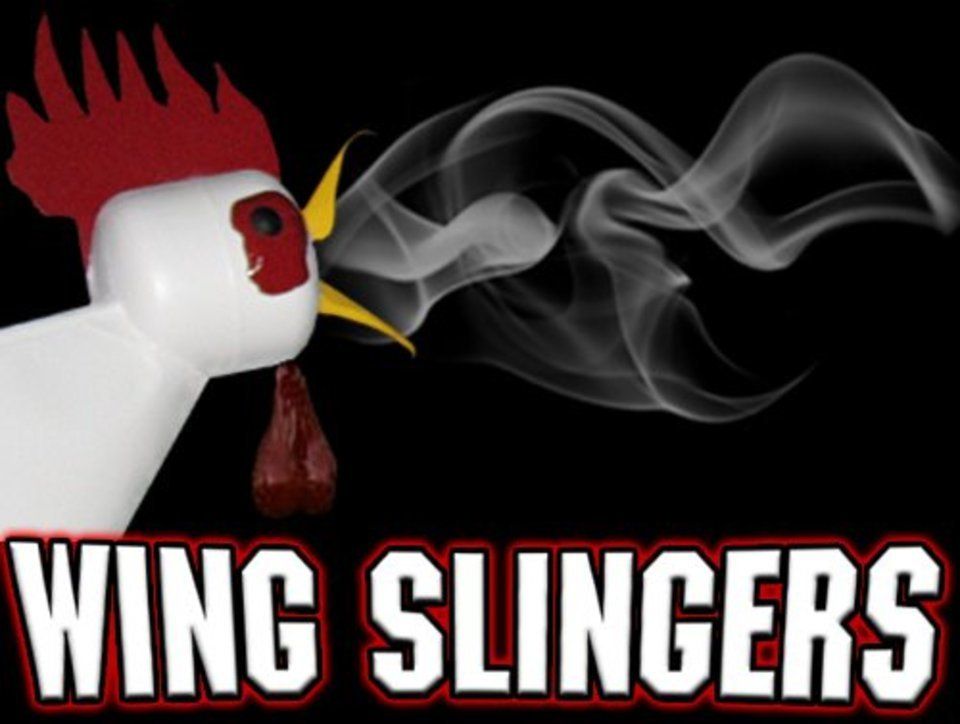 At Wing Slingers we toss and sauce your wings in any of our 12 homemade sauces. We cook those wings to crispy and juicy mouthwatering perfection.  We also offer sandwiches, salads, and finger foods.  Our ranch is homemade daily and we serve the best bleu cheese in the world.  We won 3rd place at the taste of Colorado with our Garlic Hot and we always have our 9 wing combo for 10.99! 
Smoke Breathing Chicken
WingSlingersWings.com Our original mascot was actually stolen from his parking spot on fathers day in 2019.  We will be building a bigger better chicken that will breath more smoke very soon for our upcoming new locations.